Discover how to add a sprinkling of magic at one of the legendary Monte-Carlo Société des Bains de Mer properties, with suggestions for exciting itineraries, memorable activities and meetings with a twist to elevate your next event to the truly spectacular.
Work and play at the Monte-Carlo Bay Hotel & resort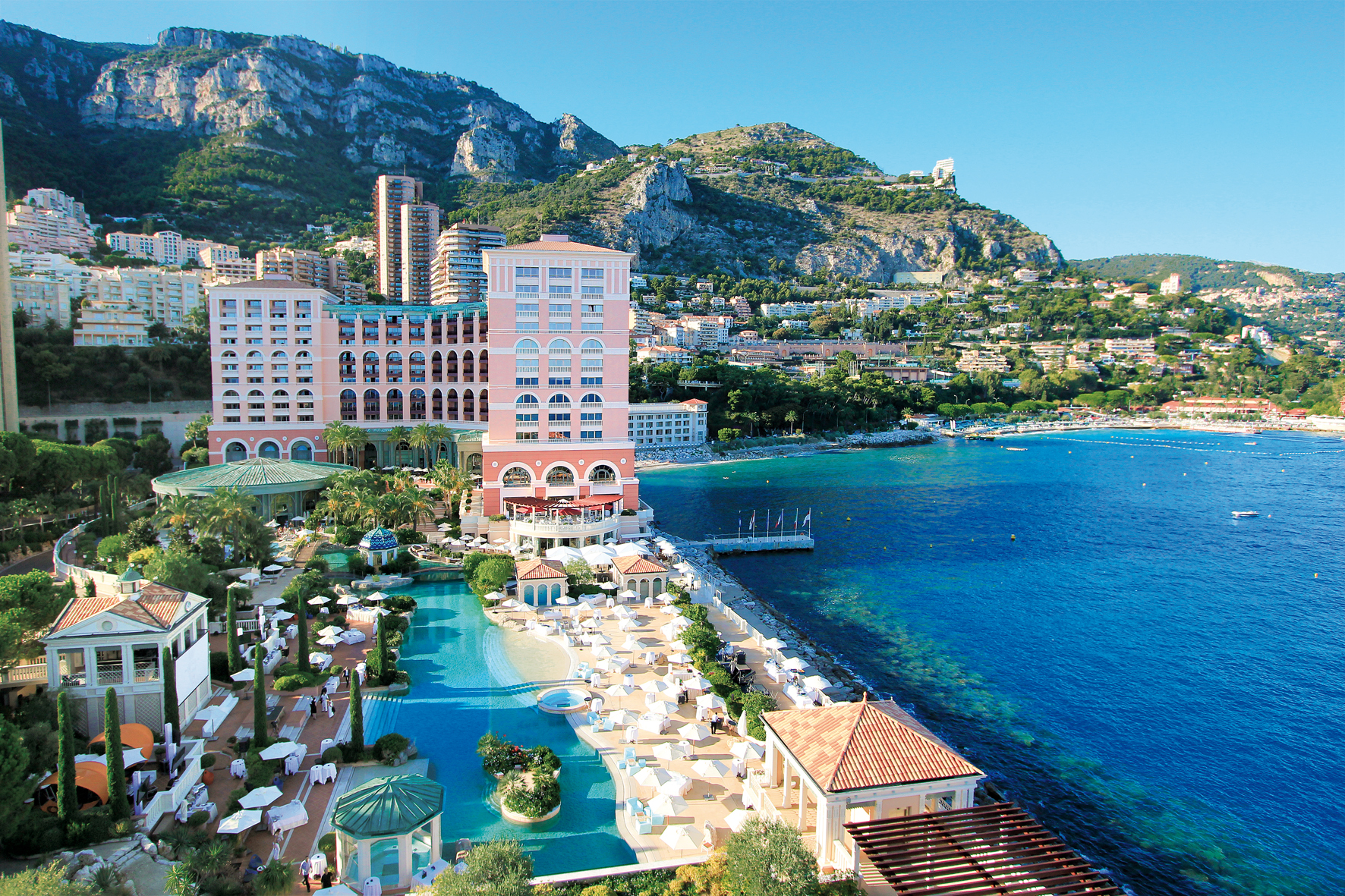 Bring your teams to the idyllic setting of the Monte-Carlo Bay Hotel & Resort by the sea, lagoon, and Mediterranean gardens. Between two meetings, take time off to relax with festive parties, convivial dinners and fun team-building activities.
Set on the idyllic Larvotto Peninsula, the Monte-Carlo Bay Hotel & Resort is the perfect place to combine work and relaxation. This beachfront hotel complex is suitable for all corporate events, including seminars, conventions, and incentive programs, and provides a change of scenery to boot! We have designed a program allowing you to work in this unique setting, to have fun and treat yourselves with complete peace of mind, bringing you together for a great time in Monaco.

Meetings in style
Get a new perspective for your summit: head to Suite Eleven on the 11th floor of the hotel. Its elegant atmosphere and exclusive services provide a prestigious setting, complete with a bird's eye view of the Mediterranean. To recharge your batteries while working, make the most of our Energy coffee break combining drinks, gourmet snacks, and fun activities. A cocktail party at the Blue Gin is the perfect way to round off your meetings. The incredible view overlooking the sea from the lounge bar's terrace invite you to relax.
Team-building activities
Our activity program includes opportunities to have fun and bond as a group. Our escape game is popular with companies who want to foster strong working relationships. Your team will explore the streets of Monaco, solving puzzles.
Teamwork will also be the focus of "Les fous du volant " (Wacky Races) team-building activity. A nod to the legendary F1 Grand Prix, each group has fun building a race car from cardboard and setting up their fan club.
A party atmosphere
Share together chef Marcel Ravin's Michelin-starred brunch at the Blue Bay and enjoy an array of colorful and original dishes. Discover and enjoy this delicious meal in a relaxed atmosphere thanks to live cooking stations and unlimited champagne. For a taste of the Monegasque sweet life, discover its culinary specialties, such as barbajuans (stuffed fritters). Head to La Condamine Market, in one of the Principality's oldest districts, which can be rented for private purposes, or the restaurants in the port, a stone's throw away. Finally, enjoy unforgettable evenings in the idyllic setting of the sandy lagoon at the Monte-Carlo Bay Hotel & Resort. Also available for private purposes, this space can accommodate up to 450 people. You can also enjoy a wild party at La Rascasse, Monaco's party hotspot opposite to Port Hercule, or at the Blue Gin, the hotel's trendy party venue.
Focus on nature at the Monte Carlo Beach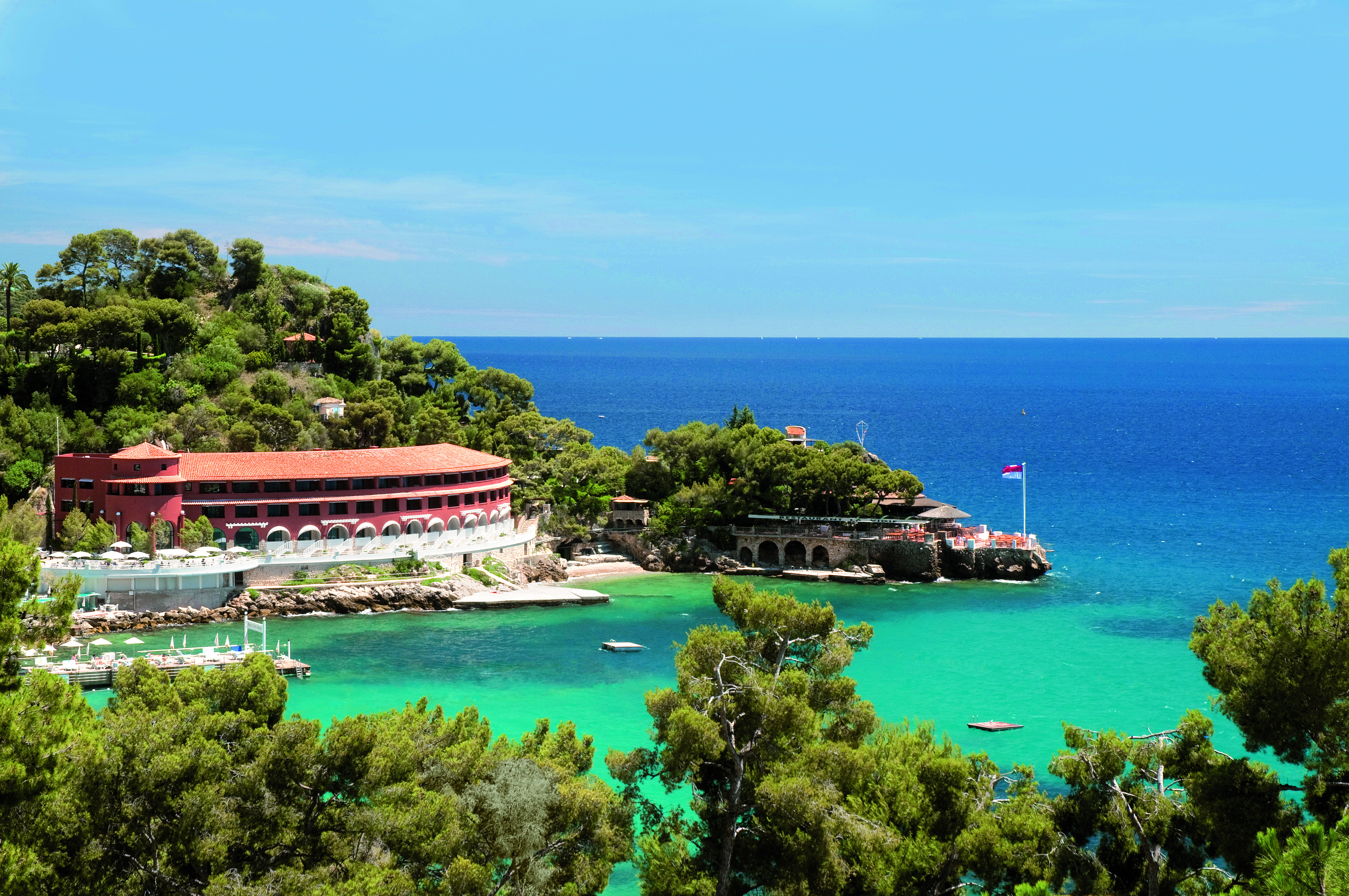 Discover an exclusive setting at the Monte-Carlo Beach between sea and pine forest. This unique environment inspired us to develop programs focused on organic food and activities in direct link with nature.
How about a stunning natural setting for your corporate event? The Monte-Carlo Beach sits between pine forests and the Mediterranean in the heart of one of the most beautiful bays on the Riviera. We have a program devoted to nature in store for your meetings and activities, allowing your participants to recharge their batteries in an exceptional setting.
The Mediterranean in the background
Enjoy stunning sea views at the Monte-Carlo Beach, from the rooms and restaurant terraces to the Olympic-sized swimming pool. Surrounded by green maritime pines, it offers an inspiring setting close to the elements. The sea as a background to your meetings and conferences, whether they are held in the hotel itself or in other rooms in the Monte-Carlo Société des Bains de Mer Resort, such as the Salle Columbia at the Monte-Carlo Bay Hotel & Resort. To complete the experience, treat your guests to a healthy break: they will be full of energy thanks to our detox juices, antioxidant drinks, fresh fruit, and healthy yet tasty bites. Round this wellness break off with a yoga class or a hand and neck massage to revitalize your participants.
Nature-friendly activities
Loyal to our sustainable development commitment, our Resort offers eco-friendly nature activities. Take the opportunity to meet up at our urban vegetable gardens during your business trip. Our partner, Terrae, will let you try edible flowers and herbs grown in their organic gardens and will teach you how to make your own mini vegetable gardens. You should also discover the Principality on an electric bike—it's the perfect way to explore the beachfront to the top of Le Rocher.
Team-building and incentive activities from sea to summit
Make the most of the generous nature Monaco and its surrounding region have to offer by treating your guests to unforgettable experiences in exceptional settings. The Monte-Carlo Beach Club provides a host of watersports activities for groups and individuals, including water skiing, parasailing, rowing, wakeboarding, and jet skiing. Further inland, explore fabulous mountain scenery and create bonding opportunities during adrenaline-packed sports such as hiking, climbing, canyoning, and mountain biking.
A Michelin-starred organic restaurant for your business dinners
During your event, enjoy healthy food inspired by Mediterranean nature. The Michelin-starred Elsa restaurant at the Monte-Carlo Beach is leading the way when it comes to organic gastronomy: local produce and wild fish are given pride of place in dishes inspired by the treasures of the plant kingdom. For your banquets, rent a private space in the Mediterranean Gardens at the Monte-Carlo Bay Hotel & Resort. Share a tailor-made dinner of Mediterranean flavors on the terrace while enjoying a view over the sea.
Enjoy the finer things in life at The Hotel Hermitage Monte Carlo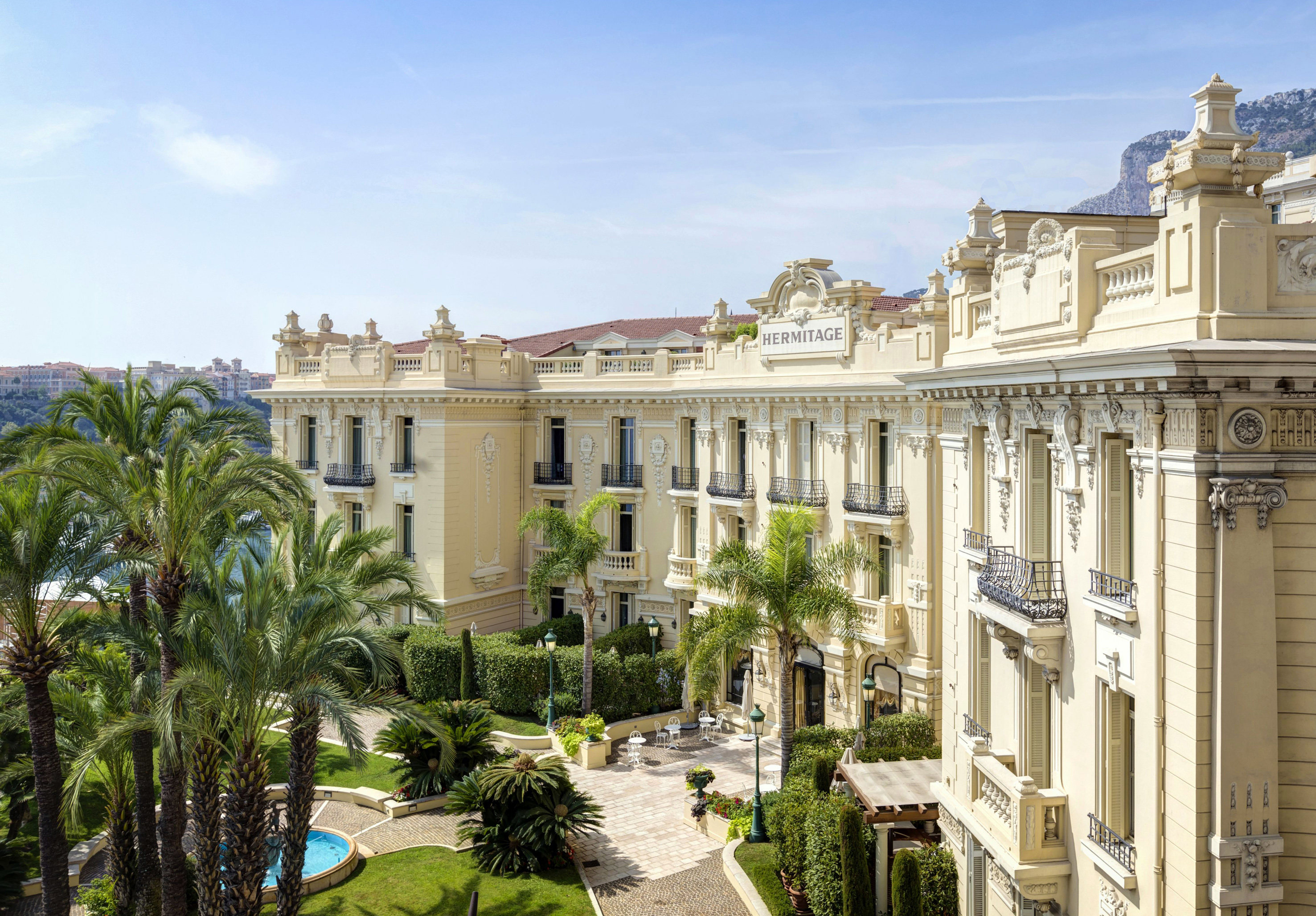 The Hôtel Hermitage Monte-Carlo has prestigious plans in store for your meeting or incentive programme. Those who love the finer things in life will be delighted by the combination of its star-rated cuisine and the endless possibilities the French Riviera offers.
A business trip for those who enjoy the finer things in life at the Hôtel Hermitage Monte-Carlo
Enjoy the Monegasque art of living during your corporate events, whether large or small. Staying in the elegant and luxurious Hôtel Hermitage Monte-Carlo means enjoying a refined setting in the heart of Monaco's most stylish district. Our Resort has designed the perfect offering for those who love the finer things in life. Discover and savor the treasures of Monaco and its surroundings between two meetings.
Business meetings in the heart of Monaco
A stone's throw from Place du Casino, the One Monte-Carlo conference center will perfectly round off the Hôtel Hermitage Monte-Carlo's seminar offering, providing a stimulating environment right in the heart of Monaco. We offer a Gourmet coffee break for a fun moment of sharing: tea, coffee, smoothies, chocolate mousse, and even a cupcake workshop are a treat for the taste buds.
Reward your teams with fun and prestigious activities
Bring your team together for fun team-building or incentive activities that make the most of the region's incredible attractions. After your meeting, throw your staff a prestigious party at the Casino de Monte-Carlo. Discover the village of Eze, a few miles from Monaco, with exceptional sea views and an iconic perfume house: Fragonard. Visit its workshops and become a team of apprentice perfumers for the day.
Gourmet business dinners
Dining in Monaco is the perfect occasion to satisfy your epicurean tendencies. Our Resort brings together renowned chefs and Michelin-starred expertise to delight gourmets. Outstanding dishes await at restaurants including Marcel Ravin's Blue Bay* and Yannick Alléno à l'Hôtel Hermitage Monte-Carlo. Or think outside the box and book a seafood buffet with our partner, Les Perles de Monte-Carlo. Oysters, jumbo shrimp, and sea urchins will delight the finest palates at the foot of the Palais Princier, in the Port of Fontvieille. Another option is to treat your teams to a memorable evening by renting out the Buddha-Bar Monte-Carlo for your private use. Combining Asian flavors with a musical atmosphere, the famous bar-restaurant promises to take you on an exotic journey.
Experience Monaco's iconic attractions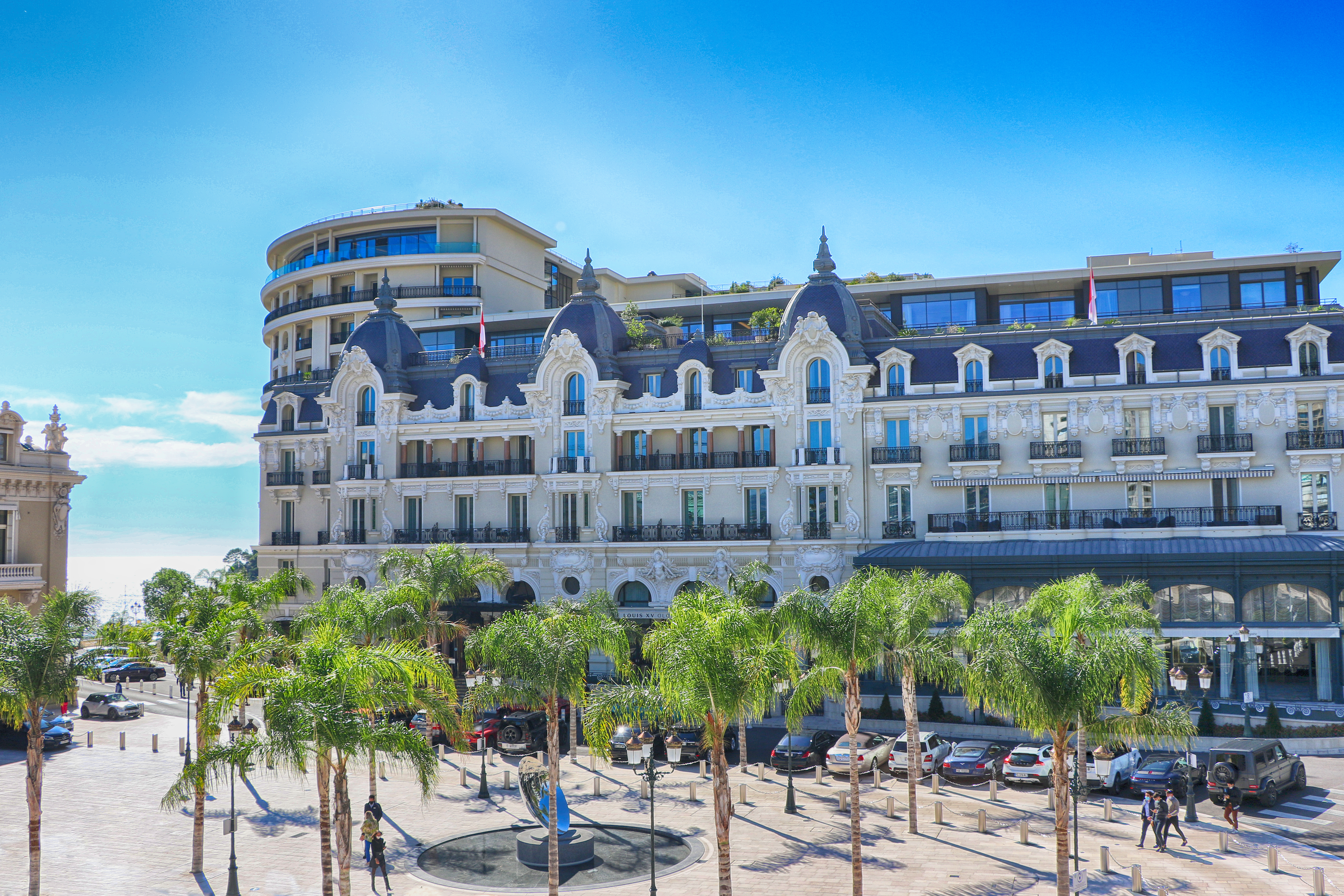 Invite your clients or teams to share an unforgettable moment on the Principality's legendary sites. The best venues, classic cars, casino, and chic parties are on the agenda at the Hôtel de Paris Monte-Carlo!
Discovering iconic Monaco
Give your events that irresistible Monaco feel. This theme takes you to the Principality's iconic destinations, combining luxurious, traditional, and exclusive experiences. A historic gem, the Hôtel de Paris Monte-Carlo gives you a taste of Monaco legend.
Legendary settings for your events
For your seminars, conventions, and other large events of up to 300 people, we reserve for you the Salle des Arts in One Monte-Carlo, the conference center in Place du Casino. This Art Deco room is a recreation of the Salle des Arts in the Palais des Beaux-Arts, which used to stand on this site, so you can still experience the unique feeling it provided. Another prestigious venue in Monaco's golden square is the Salle Belle Epoque at the Hôtel Hermitage Monte-Carlo, which is an unbeatable venue for exceptional banquets and events. Richly decorated with rose marble columns and painted ceilings, it can accommodate up to 400 people for cocktail receptions.
To treat your participants to a gourmet break in the pure Monegasque tradition, we offer the Riviera coffee break, featuring regional specialties such as Tourte de Blette (Swiss chard tart) and barbajuans (stuffed fritters).
Cars and cards for your team-building activities
Enjoy unforgettable experiences with your colleagues while discovering Monaco's iconic attractions. Visit the Casino de Monte-Carlo, a prestigious Belle Epoque building, as well as the adjoining Opéra Garnier, and discover their thrilling history. For your team-building activities, we offer an introduction to gambling with a Blackjack workshop, where participants learn the basics of this iconic game with a croupier. This fun activity stimulates their competitive spirits. Monaco is also about the gleaming beauties parked around Place du Casino. Take the wheel of a collectible or race car for a rally or a drive to admire the sublime scenery of the Riviera. We create tailor-made itineraries featuring stops for private tours. As major highlights in the Principality's event calendar, the Formula 1 Grand Prix, E-Prix, and Grand Prix Historique are all perfect times to organize your team-building activities.
Unforgettable evening events
Incredible parties await during your business trips thanks to the magic of Monaco. The Hôtel de Paris Monte-Carlo's cellars open their doors for rare and exclusive events. For nearly 150 years, the largest hotel cellar in the world has been looking after and skillfully preserving exceptional vintages. You can sample a few wines from the top estates during a tasting tour – a moment to savor. For a chic and festive gala, we offer a James Bond theme, as the fictional hero has often visited the Principality's legendary venues. Both glamorous and prestigious, your event is bound to make an impression.
Contact
Contact Monte-Carlo SBM - Hotels & Casinos:
MELANIE TASSI - Responsable Marketing Hébergement B2B