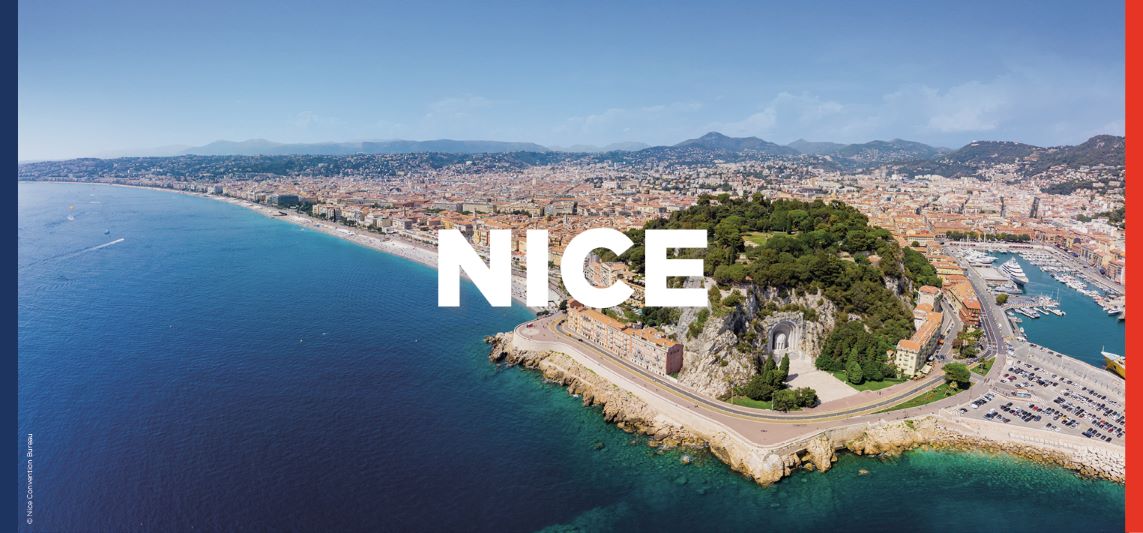 Planning a business event in France? Choose Nice!
Nice, perfect fusion or business and beauty

© unsplash

Imagine a place where the vibrancy of international business seamlessly intertwines with the allure of breathtaking landscapes and rich history. Welcome to Nice: a city that transcends the boundaries of convention and offers an unparalleled backdrop for your next business event. Nestled along the azure coastline of the Mediterranean, Nice beckons with a harmonious blend of accessibility, innovation, eco-consciousness, historical charm, and the perfect balance between work and leisure.

Gateway to convenience: just a fly away

© Signe des temps

The ease of travel may significantly impact the success of a business event. With Nice's international airport located just moments away from the heart of the city, guests can step off the plane and into the captivating embrace of the French Riviera within minutes. This exceptional accessibility ensures that your attendees are spared the hassles of lengthy commutes, making their journey as seamless as the city's fusion of business and leisure.

Sustainably yours: eco-conscious city

© unsplash

Nice emerges as a pioneer in eco-responsible practices. With a commitment to reducing its carbon footprint, the city offers a range of eco-friendly event venues and services. Imagine hosting your event in spaces designed with eco-conscious architecture, powered by renewable energy sources and supporting local, organic catering options. By choosing Nice, you not only elevate your event but also contribute to a brighter, more sustainable future.

A tapestry of history and culture, recognised by UNESCO

© unsplash

Beyond its modernity, Nice proudly displays its historical heritage, evident in its charming streets and awe-inspiring architecture. The city's Old Town, a labyrinth of cobblestone alleys, and vibrant markets, is a testimony to its rich past. And that's not all – Nice's historical significance has earned it a place on the UNESCO World Heritage List. In Nice, every corner tells a story and every moment feels like a journey through time.
Nice Convention Bureau infos
©Signe des Temps

©Signe des Temps

©Signe des Temps

©Signe des Temps

©Signe des Temps

©Signe des Temps

©Signe des Temps